Description of Business
We are engaging in complex urban development involving commercial, office, hotel, and conference facilities. We offer the grand design in view of the history and the future of the local community, cooperation and coordination in the community and among various business entities, and expertise on cultivating valuable "towns" based on a long-term vision. We are accumulating achievements in urban development with our unique ideas founded on the two pillars of investment, development and facility operation.
We have also participated in a number of large-scale redevelopment projects in urban areas.
DAIKYO (and ANABUKI CONSTRUCTION) is primarily involved in the supply of housing in redevelopment projects in front of stations, which have been increasing in recent years. The policy of DAIKYO (and ANABUKI CONSTRUCTION) for redevelopment projects is to participate from the initial preparation stages to put the wishes of local right holders first in order to conduct urban development along with the local community. We will continue to contribute to regional revitalization and the securement of a permanent population.
Actual Cases
Grand Front Osaka that creates an encounter with various people and impressions
Grand Front Osaka was developed under the "Umekita Advanced Development Zone Project" for the north side of the JR Osaka station by 12 private developers (as of 2013) including ORIX Real Estate. The concept of the urban development is to create a base for bringing together and exchanging international information and human resources, and through various types of innovation generated in this "town," to contribute to the growth and development of Osaka, Kansai, and Japan as a whole. Various urban functions are integrated such as hotels, offices, condominiums, shops, restaurants, and Umekita Plaza, a space for relaxation of approximately 10,000 m2, as well as the core facility Knowledge Capital. It aims to build an organic relationship of respective urban functions to achieve urban development with synergistic attraction, joint influence, and continuous change.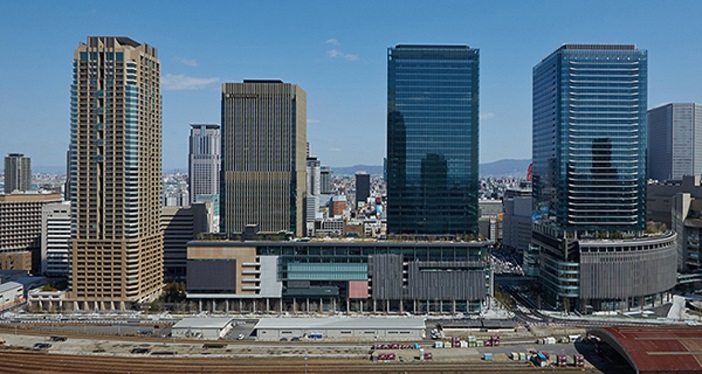 Knowledge Capital, the Field for Creating New Values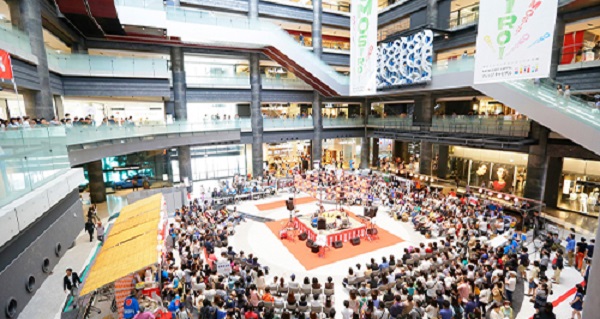 Fusing "sensitivity" and "technology" of each business person, researcher, creator, and ordinary people to create a new value is what Knowledge Capital, the place for intellectual creation and exchange aims to achieve. The "place" and "function" are provided through collaborations across fields to contribute to starting new projects and elaborating on such projects by offering feedback based on the opinions of those in the general community.
Efforts to realize a sustainable society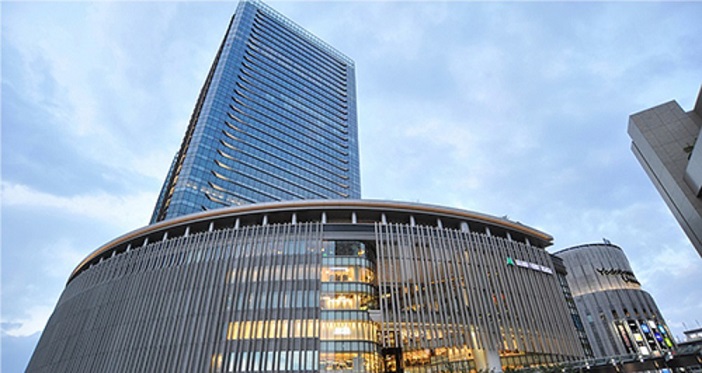 As a "Low-CO2 Residence and Building Leadership Project" of the Ministry of Land, Infrastructure, Transport and Tourism, the plaza has been developed with thorough consideration for the environment by "adopting the low-CO2 technology with high performance" such as large-scale rooftop planting, zone greening, and photovoltaic generation, while "establishing a sustainable management system". Also, by employing the environment-conscious exterior and high-efficiency heat source facilities, it is ranked "S class in CASBEE (Comprehensive Assessment System for Built Environment Efficiency)" environmental assessments.
The Birth of a New Town, Including a 4.5 ha Urban Park: Umekita 2nd Project
Urban Development that Provides an Example to the World
The Umekita Area, an approximately 24 ha zone that includes the advanced development zone, is located in the largest terminal area in western Japan with approximately 2.5 million people passing through every day. Making use of its potential as "the last remaining prime location in the heart of Osaka," Japan, local governments, the business world, and the private sector are working together to develop the area as a base that will drive the development of Osaka and the Kansai region as well as strengthen Japan's international competitiveness. Following the opening of Grand Front Osaka, the advanced development zone project, in 2013, the joint venture of nine companies (JV9) including ORIX Real Estate is currently working on the Umekita 2nd Project, including offices, hotels, core functions, commercial facilities, urban parks, and residences. The project will open its doors in an advance opening to the public in the summer of 2024.
Disseminating "Osaka MIDORI LIFE" to the World
JV9 will create places and systems where residents, companies, and various other individuals who gather in urban spaces fused with midori and overflowing with vitality can take on new activities. In doing so, it will disseminate the vibrant and creative life model known as "Osaka MIDORI LIFE" from Umekita to Kansai and the rest of Japan, as well as overseas.
As one of those places and systems, it will develop core functions (facilities and management organizations) to support innovation activities that make use of the interaction points with citizens who gather in the "midori." In cooperation with Knowledge Capital of Grand Front Osaka as well as industry, government, and academia, it will contribute to the creation of innovation in Osaka and the Kansai region. It will also realize its urban development policy of becoming a hub for the fusion of "midori" and "innovation."
Sasashima Live 24 Global Gate, the International Welcome-Exchange Base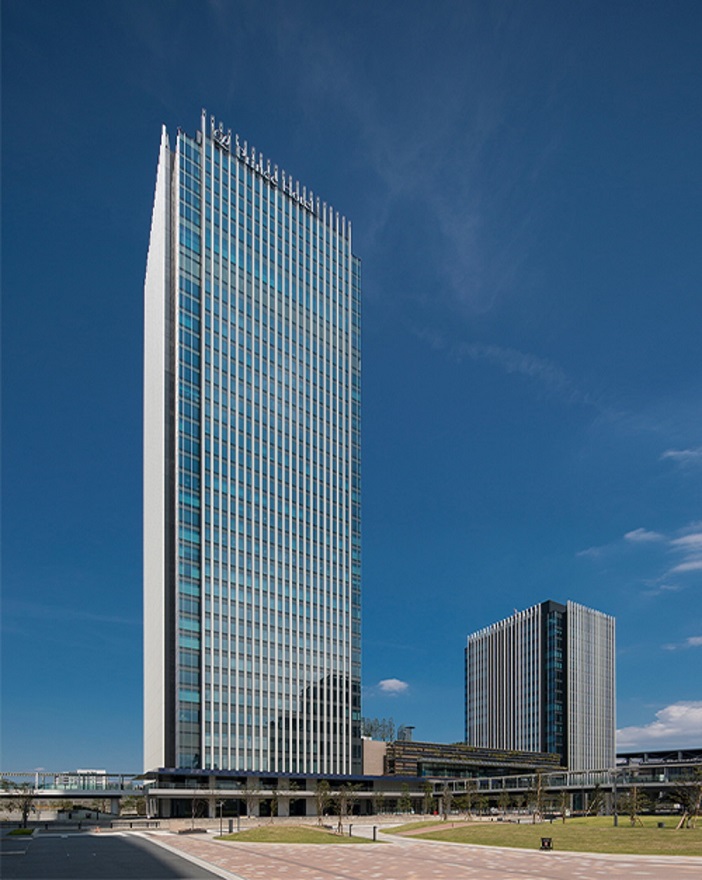 Sasashima Live 24 is a large-scale redevelopment project of a former freight station site (approx. 12.4 ha) at the south of the Nagoya station. It is a bustling complex urban development having aimed at the formation of an "international welcome-exchange base" through collaboration of industry, government, and academia with the key words of "exchange," "environment," and "disaster prevention." The mixed-use facility Global Gate which serves as a core in the town was developed with the proprietor "Sasashima Live 24 special purpose company" in which five private entities including ORIX invested in.
Place Where People Come Together across Borders and Cultures
The mixed-use facility Global Gate, the core of Sasashima Live 24 is composed of offices, hotels, conference facilities, and commercial facilities providing shopping and dining opportunities along with close contact to the natural environment to create new business, international exchange, energy, and culture.
Fusing Nature and Urban Environments While Focusing on Disaster Prevention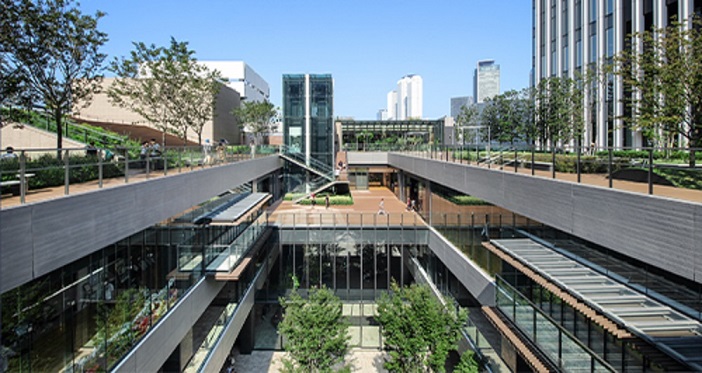 The avenue of zelkova trees, rooftop gardens, and green walls have been prepared to fuse both city and nature. Seismic control structures ensure a high level of earthquake resistance, and the power is supplied by two lines, a main line and a backup line. Emergency generators and fuel that can run for approximately 48 hours to enhance business continuity for tenants have also been installed.
CROSS GATE KANAZAWA, the Place for New Exchange Where People, Experiences, and Goods Intersect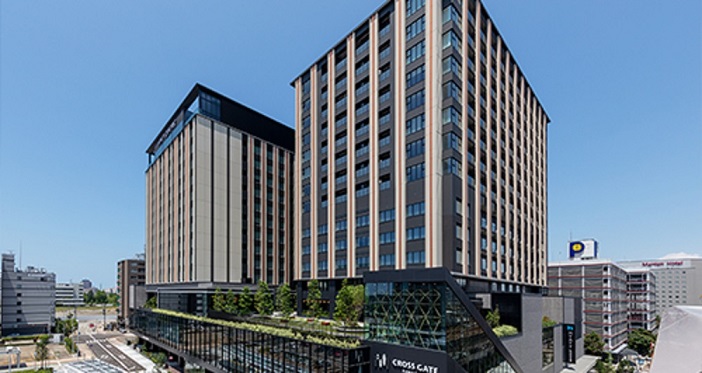 It is a project for developing a mixed-use facility at the Kanazawa Port Gate of the JR Kanazawa station as an "international brand hotel project" for which a public appeal was made by Kanazawa City. It is composed of two foreign-affiliated hotels, Hyatt Centric Kanazawa and Hyatt House Kanazawa, commercial facilities, and the condominium The Residence Kanazawa, with a rooftop garden Mirai-no-oka. The facility was named based on the wish to contribute to the development of the area as the entrance of Kanazawa, which aims to be an "exchange base city of the world" where people, goods, and information gather from inside and outside Japan and a new value is created through such exchange.
Commercial Area Fusing "From Kanazawa" with "Coming to Kanazawa for the First Time"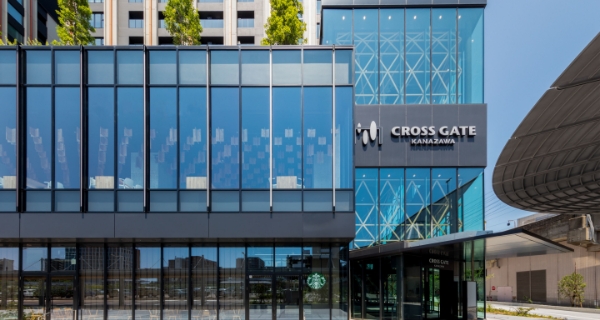 With a concept of "Premium foods and restaurants" that can entertain people in the area, as well as visitors to Kanazawa, the first and second floors of the commercial area have a line-up of the confectionary shops, restaurants, and a food market fusing things "From Kanazawa" and "Coming to Kanazawa for the First Time." It includes stores of local-origin, stores launched in Kanazawa for the first time, and stores in new business lines.
Nagasaki's Shindaikumachi Redevelopment Project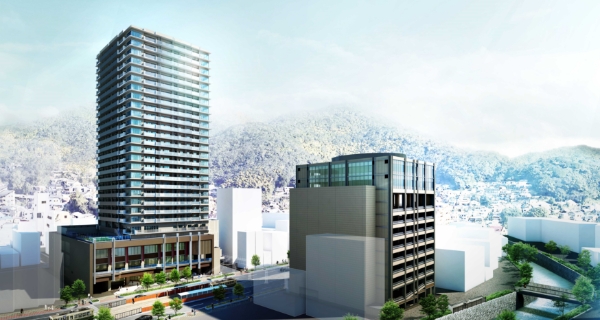 This is a redevelopment project that aims to realize the invigoration of central urban areas including the shopping district of Shindaikumachi. The development of a condominium under this project is being undertaken by a joint venture of five companies. Flanking National Route 34 will be commercial facilities and residences in the north zone while the south zone will have car parks and business facilities. The two zones are planned to be linked by a new footbridge. This high-rise condominium will be located on the fourth to 26th levels of a mixed-use building—which has one basement level and 26 levels above ground—situated in the north zone.
Aimed for completion in October 2022, Lions Tower Shindaikumachi will offer comfortable housing in harmony with the local community while generating prosperity for the district.
[Project Title] Type 1 Urban Redevelopment Project in the Shindaikumachi District
[Project Owner] Urban Redevelopment Associations in the Shindaikumachi District
Redevelopment Project in Gifu's Takashimaya South District
This is a redevelopment project that aims to invigorate central urban areas including the Yanagase Shopping District. The development of the condominium is being undertaken by the two companies. Located at the southern entrance to Yanagase, it is a very convenient area that is served by a majority of bus routes. The redevelopment building YANAGASE GLASSTLE 35—comprising commercial facilities, public facilities, residences, and car parks—is also being planned to have bustling open spaces.
Aimed for completion in fiscal 2022, Lions Gifu Premist Tower 35 will offer comfortable housing in harmony with the local community while generating prosperity for the district.
[Project Title] Takashimaya South District Type 1 Urban Redevelopment Project
[Project Owner] Takashimaya South Area Redevelopment Project
Other Information on Real Estate Investment and Development Business