Description of Business
DAIKYO ANABUKI CONSTRUCTION has planned and executed large-scale repair and renovation work on more than 6,000 condominiums (as of March 31, 2021). Through this business, we are aiming to increase asset value.
Plusidea Condominium Renovation Brand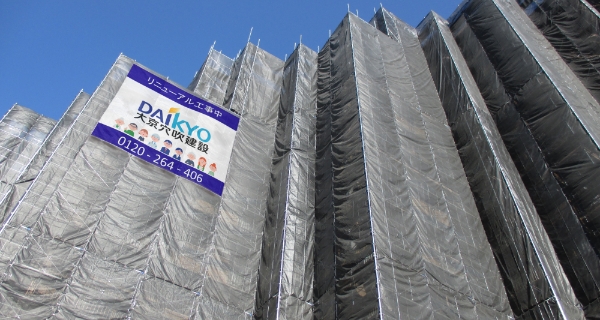 Plusidea is a new type of condominium repair work that combines the perspective of a management company that looks after a building and its redidents, the technical capabilities of a general contractor, and the Group's strength with top-class industry track record. As experts on condominium repair work performed while residents are living in the building, we take full responsibility for all aspects of repair work from planning and proposal to construction and after-sales service.
Construction Results (examples)
Other Information on Housing Development Business