Description of business
We develop office buildings that increase productivity by means of enhanced safety, security and environmental performance. We endeavor to create spaces that are harmonized with the environment as well as being optimized for the town and people working in it. We have also developed CROSS OFFICE serviced offices that offer high quality business spaces for operations with small numbers of staff.
Actual cases
"ORIX Ueno 1-chome Building", realizing office spaces which contribute to improve sustainable and intellectual productivity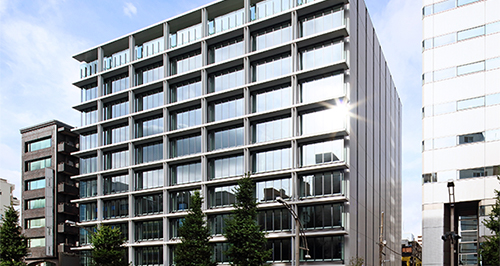 ORIX Ueno 1-chome Building has realized a space creation that can improve sustainable and intellectual productivity with consideration for the future of office buildings. In addition to improving an environmental performance by such as the active planting of trees, it supports business in terms of safety and relief aspects with excellent earthquake-resistant structures and disaster preparedness.
Realizing a high environmental performance and disaster preparedness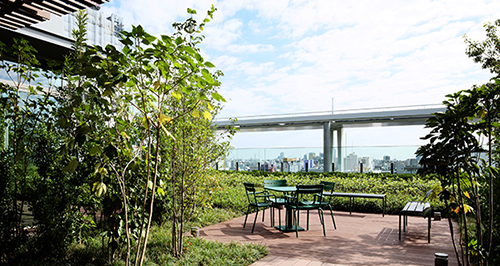 With photovoltaic generation installed and rooftop planting introduced, we have acquired a platinum certification in the Core and Shell Development rating under the Leadership in Energy and Environmental Design (LEED), an international standard for rating environmental performance,in addition to the S rank of CASBEE environmental assessments. Free electric-vehicle quick chargers and the bicycle parking lot and shower rooms for bicycle commuters provided on the first floor support highly eco-conscious tenants.
In addition to being 1.5 times more resistant to earthquakes than the new seismic building regulations, the installment of emergency generators and the stockpile of emergency supplies for the tenants support a business continuity plan (BCP).
ORIX Yaesu-Dori Building creating comfortable office environment to enhance business efficiency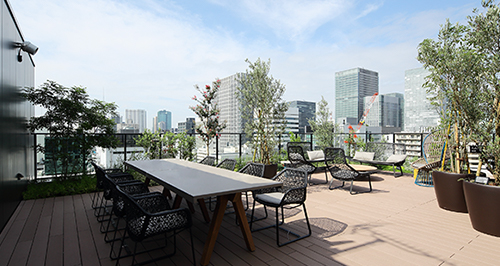 ORIX Yaesu-Dori Building has realized an office environment capable of enhancing business efficiency by means of spatial design with functionality and comfort. The open, green rooftop terrace, aroma air conditioning in the entrance hall and other areas and background music create a comfortable office environment.
In addition to the rooftop tree-planting, a daylight use control system that utilizes natural daylight during the daytime has been introduced to realize highly efficient energy use and has been rank A of CASBEE.
CROSS OFFICE, changing the concept of serviced offices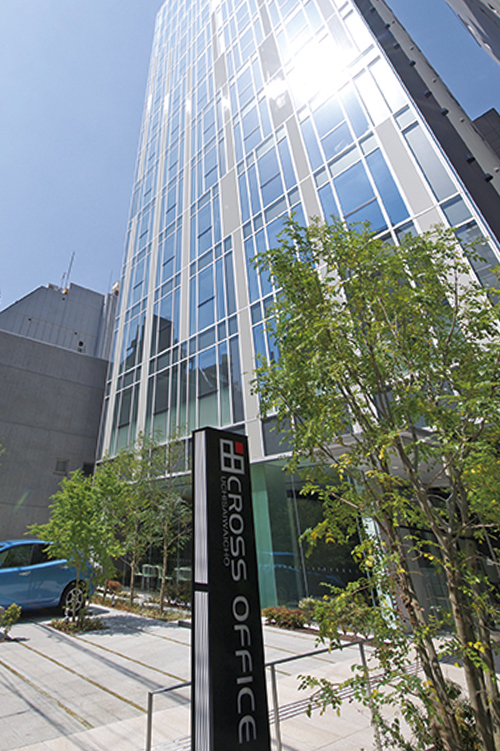 ORIX develops serviced offices CROSS OFFICE. To cope with diversifying work styles, we provide a comfortable business space that supports businesses from a variety of perspectives, including location, space, and facilities.
Cross Office Uchisaiwaicho is 1.5 times more earthquake-resistant than the new seismic building regulations and has emergency power generators and other measures to ensure business continuity planning (BCP).
Development results (examples)
Other information on

Real estate investment and development business

Related Content