Description of business
We operate specialized training facilities combining training, accommodation and dining facilities. As well as training rooms of various types and sizes, our facilities are complete with comfortable yet functional guest rooms, plus restaurants and free spaces for social interchange. We also offer total support, from reservations through to implementation, including the arrangement of conference coordinators to respond to the detailed training needs that change with the times.
Appropriately responding to ever-changing training needs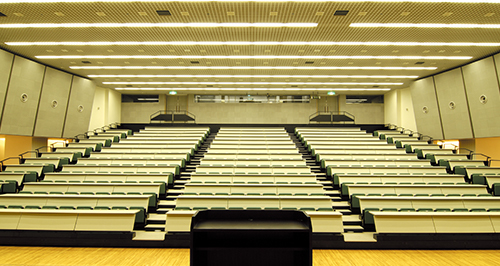 As work style reform and productivity improvement have become major themes for companies in recent years, so too preferred methods of training have also significantly changed. Companies that used to own their own facilities in the suburbs are now selling those facilities, and there is a growing need for places where their employees can congregate easily and efficiently. There has also been a shift in the mainstream training style, from the traditional "school" format, to a "group discussion" format for systematically training personnel while producing certain training outcomes. With its substantial facilities and equipment ready for a variety of training situations, Cross Wave is appropriately responding to the ever-changing training needs.
Full-time assignment of client-specific conference coordinators
An experienced conference coordinator will be assigned full time to each client to assist in the success of the training. Even if the liaison on the side of the client is reassigned, we will assist the handover and provide support to ensure the quality of training can be maintained.
Facilities with enhanced levels of functionality and comfort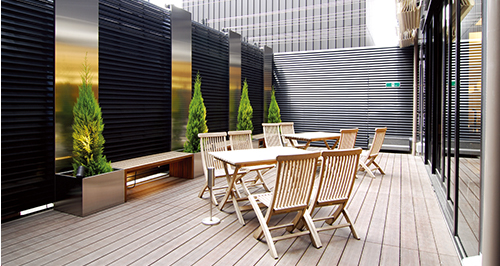 We offer a functional and comfortable environment that combines training, accommodation and dining facilities.
In addition to large and small training rooms capable of accommodating a variety of layouts, we also provides guest rooms that feature the comfort of a hotel and the functionality of training facility. Buffet-style restaurants, a selection of social venues suitable for a range of situations, and free spaces set up in common areas also serve as places for greater social interchange.
Operated facilities
Related links
Other information on

Facility operation business

Related Content