Providing management styles that meet the needs of investors, including J-REITs and private funds
ORIX Group has been developing and investing in various types of real estate since the 1980s. We entered into the asset management business*1 to enhance the added value of real estate with a wide network and high level of expertise. We are currently developing our asset management business through J-REIT*2 and private fund management companies.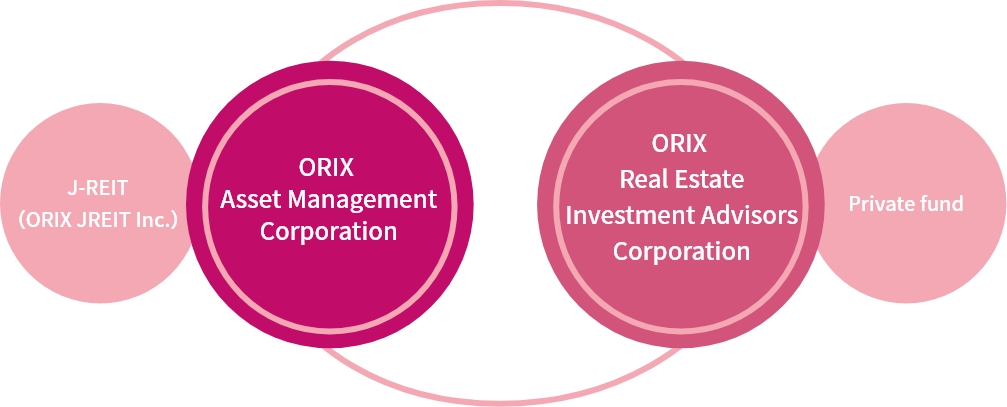 1

Asset management business: a business that manages and operates a variety of investment assets, including financial assets and real estate on behalf of companies. As for the real estate, it examines strategies for improving added value, such as property renovation and attracting tenants, and develops financial plans.

2

J-REIT (Real Estate Investment Trust in Japan): an investment trust that manages the real estate acquired based on funds entrusted by investors, and that distributes to the investors the profits obtained from the rent income.