Description of business
ORIX Real Estate is deploying the Belle Face urban rental housing series and LIONS FORSIA rental housing series developed by Daikyo.
Belle Face
The original Belle Face urban rental housing series brand has maintained a high occupancy rate by offering quality that is highly evaluated by occupants matching the characteristics of the property's location.
Focusing on location selection
In addition to convenient access and distance from the nearest station, location selection also takes into account the surrounding environment, including convenient lifestyle facilities.
Creating living spaces offering both comfort and functionality
We offer living spaces with quality, comfort and detailed functionality of a level that would be acceptable to businesspeople who work in the city and employees posted away from their family.
LIONS FORSIA
The LIONS FORSIA series developed by Daikyo is a rental housing series that was carefully planned and designed leveraging the company's experience in developing approx. 8,400 condominium buildings nationwide.
Focusing on design
Pioneering design features have been pursued for LIONS FORSIA, an urban rental condominium that responds to demand to return to urban living spaces by people who want to live close to work.
Creating condominiums in harmony with townscapes
Concepts are tailored for each individual property based on the history and culture of the area surrounding the building. Condominium buildings are created to become a landmark for the area while still being in harmony with the surrounding townscape.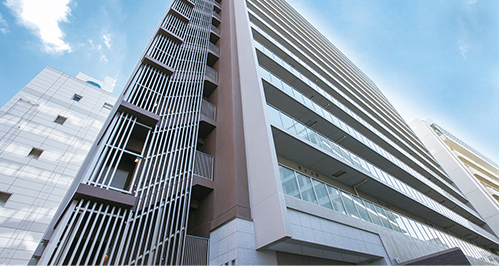 LIONS FORSIA Kuramae (Taito-ku, Tokyo) was planned and proposed as a rental condominium building and small-scale authorized nursery school under the CRE Strategy Support Project enabling corporations to effectively leverage land that they own. Daikyo organized the project while Anabuki Construction oversaw the design and construction. Various functions have also been added in order to provide comfort and peace of mind to occupants. These include an indoor corridor offering privacy, anti-crime cameras in shared areas and delivery boxes.
Development results (examples)
Related links
Other information on

Housing development business

Related Content