Description of business
Since offering revitalization support for Suginoi Hotel (now Beppu SUGINOI HOTEL), which we acquired in 2002, we have been operating onsen hotels throughout Japan that leverage local characteristics and attractions. In 2017, the ORIX Group opened its first new onsen hotel, Hakone Ashinoko HANAORI. We have increased our expertise and experience related to the revitalization and operation onsen hotels, enabling us to offer fine-tuned services based on the customer's perspective.
Imagination and regional vitalization not constrained by pre-existing concepts
We are leveraging expertise cultivated through the real estate development business and analyzing in detail local features as well as customer characteristics and needs in order to focus on improving location evaluation while planning products and services with new ideas that break through pre-existing concepts in onsen hotels operation.
Moreover, rather than concentrating our efforts on attracting charter group customers, we have established a system for planning and directly offering products and services to individual customers. This has enabled us to achieve a high operation rate with little differences between peak and quiet seasons, stabilize business transactions with local clients and create employment opportunities, thereby contributing to regional revitalization.
Tanayu – created based on the idea of treasuring a scenic view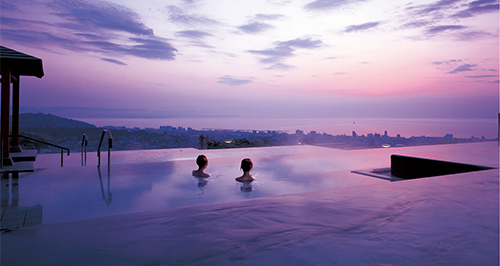 Should the outdoor hot springs of onsen hotels be so small? Can nothing be done about the fact that the expansive scenery is obstructed by the head of the person in front of you? Tanayu, a scenic outdoor hot spring was created as a result of these simple questions. The bath has been given steps to make it as long as possible so that all guests can enjoy the sense of freedom of being in the front row. Effort has also been made to make it as comfortable as possible during winter such as ensuring a short distance from the changing area to the bath.
A buffet restaurant using local ingredients encouraging lively conversation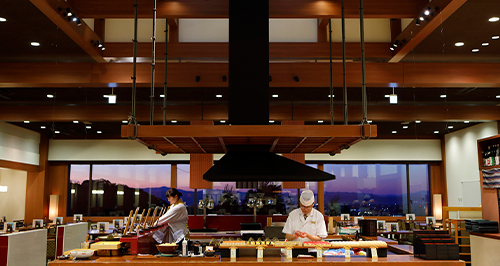 Based on the policy of "preparing food in front of the customers and offering highly satisfying products," the buffet restaurant can satisfy customers of all ages including children. The menu features local ingredients and a range of dishes that will make guests want to visit again. It also encourages demand for longer stays and repeat stays. The open kitchen that allows culinary staff to see the guests encourages conversation between staff and guests.
Product planning leading to new points of contact with guests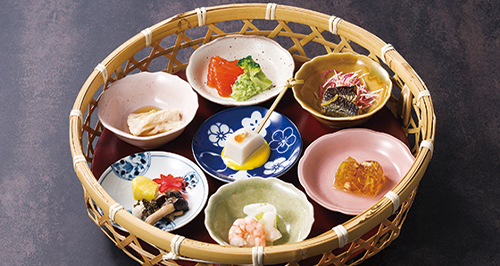 Focusing on SNS, which makes it possible to directly convey the features of each facility to more people. For example, Hakone Ashinoko HANAORI has a basin terrace, footbath counter and hassun dishes in small baskets, which all look excellent in photographs, in order to link existing guests to new guests.
Deploying business brand ORIX HOTELS & RESORTS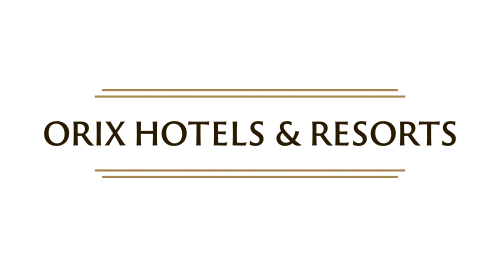 ORIX HOTELS & RESORTS (OHR) is an onsen hotel and hotel-operating business brand of the ORIX Real Estate. 12 facilities out of the operated facilities have been designated as OHR facilities. These facilities have been categorized as onsen hotels, onsen resorts, city and park-side. Optimal services tailored to customer needs are offered for each category.
Operated facilities
Related links
Other information on

Facility operation business

Related Content